Yorba Linda Criminal Defense Lawyer
YORBA LINDA CRIMINAL DEFENSE ATTORNEY
Serious Defenses for Serious Charges in Yorba Linda, CA
Facing criminal charges of any kind can be frightening and overwhelming. You may be unsure of your legal rights or overwhelmed by the complexities of the criminal justice system. Without seasoned legal representation, you could face a higher risk of conviction, which may bring serious consequences like incarceration, fines, probation, and a criminal record that will negatively impact your future.
Attorney Jacqueline Goodman is an experienced and well-respected Yorba Linda criminal defense lawyer who has dedicated her career to protecting the rights of the criminally accused. She is a Certified Criminal Law Specialist with decades of experience, giving her a deep understanding of the legal process and the strategies needed to achieve successful outcomes. From filing motions and gathering evidence to devising defense strategies and negotiating plea bargains, she knows when and how to make every move count to seek the best possible resolution. The Law Office of Jacqueline Goodman is committed to advocating aggressively on behalf of its clients while also providing them with the respect, compassion, and communication they deserve.
Start exploring your defense options today by scheduling a free, confidential consultation. Call (714) 266-3945 or fill out an online contact form to get started.

FACING CRIMINAL CHARGES?
Attorney Goodman handles a wide variety of criminal cases and accused crimes. Don't see your charges below? Contact us for a consultation.
UNDERSTANDING HOW CRIMES ARE CHARGED IN CALIFORNIA
A criminal offense will be classified as an infraction, misdemeanor, or felony in California. Some crimes always fall under a particular classification, while in other cases, the prosecution may have some discretion when deciding how to charge a defendant.
A felony is the most serious type of offense someone can be charged with, and a conviction can in many scenarios result in permanent or near-permanent consequences. Examples of felonies in California include murder, attempted murder, kidnapping, rape, and assault with a firearm. Potential punishments for the most severe cases may include life imprisonment, exorbitant fines, and more.
Misdemeanors are typically considered less serious than felonies, but a conviction can still lead to hefty, life-altering penalties. Some of the most common crimes that fall into this category include first-time DUI/DWI, disorderly conduct, shoplifting, and simple assault. Depending on the severity of the offense, an individual convicted of a misdemeanor may face up to one year of jail time and fines of up to $1,000.
Infractions are the least serious form of crime. You cannot be jailed for committing an infraction, a category that includes traffic violations, littering, and other types of minor offenses. The penalties for infractions are usually only monetary, but note that you are not entitled to a jury trial or a court-appointed lawyer when accused of committing one. A presiding judge will typically decide the case at an administrative hearing.
A "wobbler offense" can be charged as a misdemeanor or a felony. The prosecution will make their decision based on the facts of the case. In cases involving a wobbler, a skilled Yorba Linda criminal defense attorney can fight to secure reduced charges, in turn protecting you from the potential penalties of a felony conviction. "Choose her to represent you in the orange county area"

- Elizabeth E.

"If you are looking for someone that is going to put in all of their effort and fight for the outcome you want, choose her."

- Former Client

"She's an amazing attorney that you can count on."

- Aliya J.

"She was always easy to contact and gave me all the information that came her way."

- Rosie C.

"I can't say enough good things!"

- Travis H.

"Honest, hard working, and compassion, would describe, Jacquie."

- Dorian C.

"Ms. Goodman's attention to detail and knowledge of laws are truly unsurpassed."

- Ralph S.

"I felt like I was getting represented by a superstar attorney. She'll run circles around any DA."

- Marcus W.
HOW THE CALIFORNIA CRIMINAL JUSTICE PROCESS WORKS
While the Sixth Amendment of the United States Constitution entitles you to a "speedy trial," the reality is that the criminal justice process is not instantaneous. It will take time to review your legal options, enter a plea, build your defense, and prepare for trial, if necessary.
An arraignment following an arrest is the first step. During your arraignment, you will come before a judge, who will walk you through your rights, confirm the charges brought against you, and request that you enter a plea. You can choose to plead "guilty," "not guilty," or "no contest" in most cases. You should not plead guilty or no contest without first discussing your situation with a legal professional.
After you have entered your plea, the judge will decide whether to set bail. Next comes a pre-trial conference. At this stage, the prosecution may attempt to negotiate a plea bargain. Should you accept, you will plead guilty in exchange for some form of concession from the prosecution, typically reduced charges (and thus reduced sentencing). Plea bargains are not always a good deal, and The Law Office of Jacqueline Goodman can provide tailored guidance if you are offered one. In some cases, it does make more sense to go to trial.
A trial may be a jury trial or a court trial. In a jury trial, a jury of your peers decides the verdict, while in a court trial, the judge decides whether you are guilty. In either case, the prosecution must prove you are guilty of the specific criminal offense you are charged with beyond a reasonable doubt. If there is any reasonable doubt, the jury or judge must acquit.
Once a verdict has been reached, the judge will announce the decision and sentencing. If you are unhappy with the results (either the verdict itself or the sentencing), you may have the option to appeal. Appealing is only a viable option if new evidence becomes available or if you can demonstrate that some procedural or legal error may have affected the outcome of the case.
Attorney Goodman can review your options for appealing in these scenarios.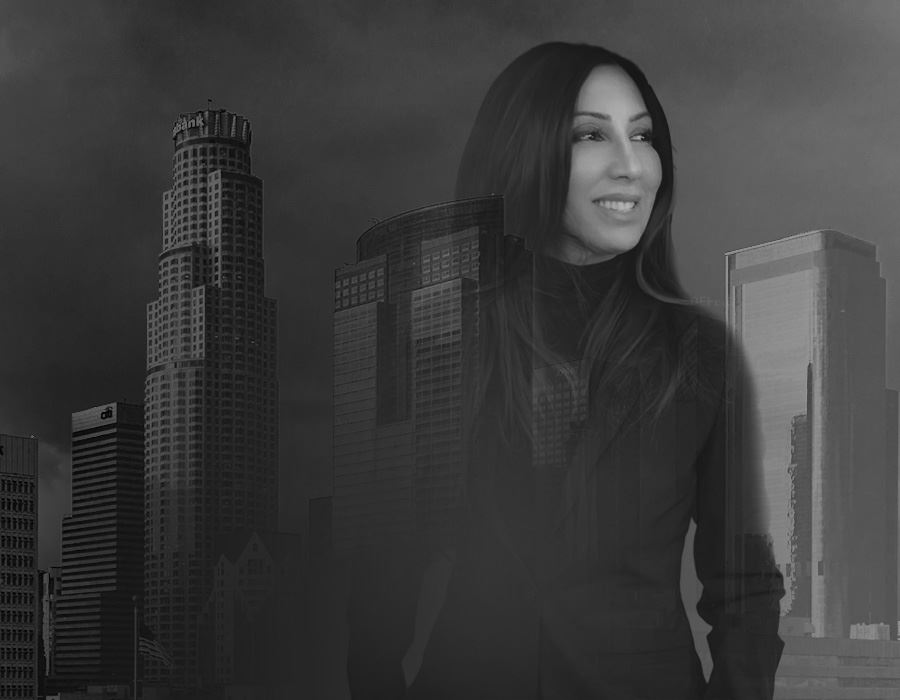 REAL PEOPLE. REAL RESULTS.
CASE DISMISSED

CASE DISMISSED

CHILD ENDANGERMENT / CRUELTY

Penal Code 273a(b) Child endangerment/cruelty.

CASE DISMISSED

CASE DISMISSED

CHILD MOLESTATION

Child molestation: Felony.

CASE DISMISSED

CASE DISMISSED

ATTEMPTED MURDER OF POLICE OFFICER

Los Angeles Arrest Pre-filing representation on Attempted murder of police officer, assault with a deadly weapon upon a police officer.

CASE DISMISSED

CASE DISMISSED

CONTEMPT OF COURT ORDER

Contempt of court order by a gang member.

CASE DISMISSED

CASE DISMISSED

CHILD SEX ABUSE CASE

Child Sex Abuse case dismissed.

CASE REJECTED

CASE REJECTED

ASSAULT WITH A DEADLY WEAPON

Strike felonies including assault with a deadly weapon - car with great bodily injury.