Newport Beach Criminal Defense Lawyer
NEWPORT BEACH CRIMINAL DEFENSE ATTORNEY
Serious Defense Representation for Serious Criminal Charges in Newport Beach, CA
When you are facing criminal charges, it is essential to act quickly to protect your rights. A guilty verdict can have serious lasting consequences, including incarceration, fines, and probation. Even if you are not sentenced to jail or prison time, having a criminal record may still affect your job prospects and access to opportunities in the future. When you hire a capable Newport Beach criminal defense lawyer, you gain an advocate who will work diligently on your behalf to build the best possible case strategy and ensure that your rights are fully respected throughout the legal process.
Attorney Jacqueline Goodman is a Certified Criminal Law Specialist with decades of experience fighting for the underdog. No matter the circumstances or the specific offenses you have been charged with, she is prepared to fight to protect your interests in and out of the courtroom. You deserve dedicated legal advocacy, and Attorney Goodman can offer the comprehensive, compassionate support needed to successfully navigate these high-stakes situations.
The Law Office of Jacqueline Goodman offers free, confidential consultations. Call (714) 266-3945 or fill out an online contact form to request yours today.

FACING CRIMINAL CHARGES?
Attorney Goodman handles a wide variety of criminal cases and accused crimes. Don't see your charges below? Contact us for a consultation.
HOW ARE CRIMINAL OFFENSES CHARGED IN CALIFORNIA?
Criminal offenses vary in severity and will fall into one of three categories. The classification of the offense will influence the scope of the penalties for a conviction.
Felonies are the most serious type of criminal charge. Depending on the severity of the offense and details of a case, those convicted of a felony could face life in prison or probation as part of their sentence. Some examples of crimes that can qualify as felonies include domestic violence, DWI, murder, and manslaughter.
Misdemeanors are typically less serious crimes than felonies but can still carry significant penalties. Common types of misdemeanors might include first-time DUI, disorderly conduct, shoplifting, or simple assault. Depending on the severity of the offense, a misdemeanor conviction could result in up to a year in jail or prison and fines up to $1,000. In addition to potential incarceration and fines, a misdemeanor may also come with probationary terms that require regular check-ins with law enforcement or social services programs.
The most minor type of criminal offense in California is an infraction. These offenses do not carry any jail time as punishment, although they may come with a monetary penalty. Infractions are typically associated with traffic violations or other relatively minor transgressions like littering. In most cases, infractions require only an administrative hearing in which the defendant enters a plea and faces sentencing by the presiding judge. No jury trial is held, nor is a public defender appointed if the defendant is unable to hire legal representation.
Finally, some crimes are "wobblers," meaning they can be charged as misdemeanors or felonies. The specific facts of the case, including the existence of any prior convictions, can influence how prosecutors proceed. "Ms. Goodman's attention to detail and knowledge of laws are truly unsurpassed."

- Ralph S.

"If you are looking for someone that is going to put in all of their effort and fight for the outcome you want, choose her."

- Former Client

"My family and I truly admire and respect this amazing and talented lawyer."

- Chip E.

"Honest, hard working, and compassion, would describe, Jacquie."

- Dorian C.

"She was always easy to contact and gave me all the information that came her way."

- Rosie C.

"She really listened and asked questions and delivered advice that was very useful."

- Mary P.

"Thank you Ms Goodman and team!!"

- Nick K.

"I don't know where to start. Honestly, I don't think I could possibly write anything that would come close..."

- Sharif A.
UNDERSTANDING CALIFORNIA'S ARREST PROCESS
Unfortunately, California's criminal defense process is not known for its efficiency. You will need to go through several steps before your case goes to trial.
After an initial arrest, the court will schedule an arraignment. During this time, you should work with a seasoned lawyer to fully explore your options. During your arraignment hearing, the judge will review the charges brought against you, explain your rights, and ask you to enter a plea. Generally, your options are "guilty," "not guilty," or "no contest." A legal professional can help you make the best possible decision. After entering your plea, the judge will decide whether to set bail.
Sometime after your arraignment, you will attend a pre-trial conference. This meeting includes you, your legal representation, the prosecutor, and the judge assigned to your case. In this meeting, the prosecutor may offer you a plea deal. A plea deal typically involves an agreement to lessen the charges (and the resulting penalties) in exchange for your pleading guilty. This avoids a trial, but accepting a plea deal is not always in your best interest. Attorney Goodman can help negotiate a plea deal and advise whether taking one makes sense.
If you do not plead guilty or accept a deal, your case will go to trial. This could be a court trial (in which the judge makes the final decision) or a jury trial (in which a jury of your peers makes the final decision). In either scenario, the prosecution must demonstrate that you are guilty beyond a reasonable doubt to obtain a conviction.
If the verdict is "guilty," the judge will decide your sentence. This may include incarceration, fines, probation, and other penalties. If you are found to be "not guilty," your case is over, and you will face no additional punishments.
Should you be unsatisfied with the verdict or sentencing, you may be able to file an appeal if new evidence surfaces or if one or more legal or procedural errors compromised your initial trial.
A higher court is not obligated to review your case, however, which is why you should have a legal professional help prepare your appeal.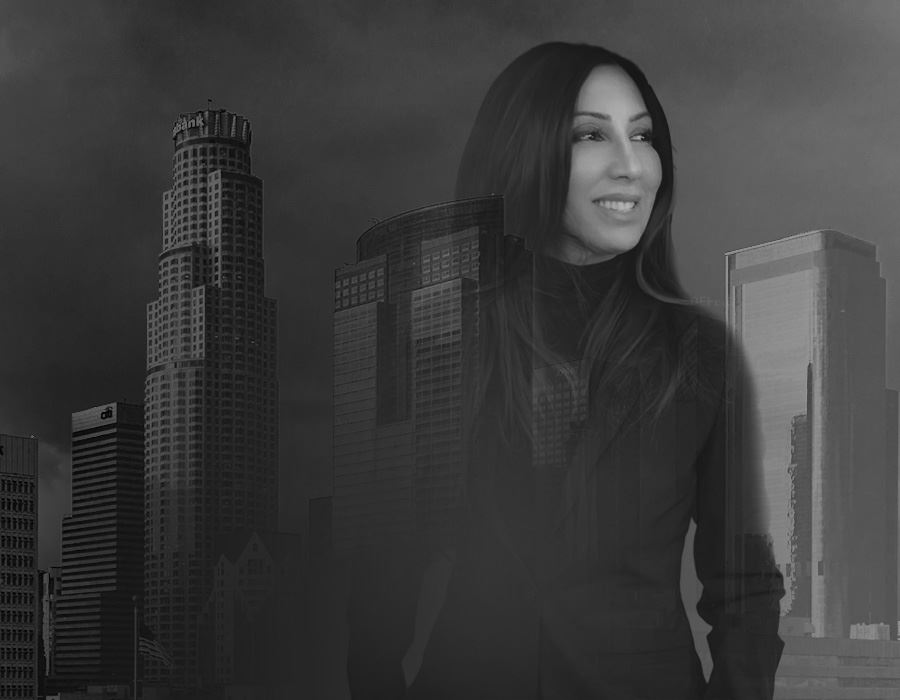 REAL PEOPLE. REAL RESULTS.
CASE DISMISSED

CASE DISMISSED

CHILD ENDANGERMENT / CRUELTY

Penal Code 273a(b) Child endangerment/cruelty.

CASE DISMISSED

CASE DISMISSED

CHILD MOLESTATION

Child molestation: Felony.

CASE DISMISSED

CASE DISMISSED

ATTEMPTED MURDER OF POLICE OFFICER

Los Angeles Arrest Pre-filing representation on Attempted murder of police officer, assault with a deadly weapon upon a police officer.

CASE DISMISSED

CASE DISMISSED

CONTEMPT OF COURT ORDER

Contempt of court order by a gang member.

CASE DISMISSED

CASE DISMISSED

CHILD SEX ABUSE CASE

Child Sex Abuse case dismissed.

CASE REJECTED

CASE REJECTED

ASSAULT WITH A DEADLY WEAPON

Strike felonies including assault with a deadly weapon - car with great bodily injury.