Handling High-Profile Cases
WE KNOW HOW TO HANDLE
HIGH-PROFILE CRIMINAL CASES
The Law Office of Jacqueline Goodman prides itself on having represented several high-profile clients over the years. Attorney Jacqueline Goodman has been at the forefront of criminal cases involving the death of an MLB player, as well as the high-profile freedom of speech case of the Muslim Student Union, the "Irvine 11." These cases drew local, regional and even international scrutiny, and yet we were able to continue onward and achieve a positive outcome for our clients.
We believe in a set of core values when representing these cases. With so much at stake, we know you need an attorney who is sensitive to your privacy, resilient to public scrutiny, adaptable to the prosecution's ever-changing strategy and offers the personal attention these serious cases deserve.
Call our office today at (714) 266-3945 to learn more about how attorney Jacqueline Goodman can help you, or reach out online to schedule your free consultation. CALIFORNIA DUI PENALTIES
While consequences can vary based on several factors, the basic penalties for drunk driving in the state of California are as follows:
SENSITIVITY

When you or your case is put under the media spotlight, it can be difficult to keep the details out of the public eye. A novice attorney may slip up and reveal something that could put your case, your rights and even your freedom at risk.

You need a lawyer who will protect your privacy and reputation. Our law firm is particularly careful in this regard.

RESILIENCE

When your case is under the magnifying glass of the media, some lawyers may have a difficult time dealing with the public sentiment surrounding your case. Inexperience can quickly lead t lost opportunities or missteps in shaping public opinion. In high-profile cases, it's vital to have a lawyer who remains collected and focused amidst the occasional media storm.

ADAPTABILITY

With a big case often comes big opposition. Prosecutors may be much tougher, and could implement a strategy many attorneys would never see coming. But where other lawyers may falter, we adapt.

Jacqueline Goodman has over 20 years of experience. She has gone head-to-head against some of the region's toughest prosecutors, and emerged victorious. Attorney Jacqueline Goodman is active in shaping California criminal law, which helps her stay one step ahead of the latest strategies the prosecution may implement in the courtroom.

PERSONAL ATTENTION

When so much is on the line, you can't afford to have your case passed off to an associate or paralegal at a large firm. When you work with The Law Office of Jacqueline Goodman, you work with none other than Jacqueline Goodman herself during every step of your case. You will always receive the personal care you need to get through your case.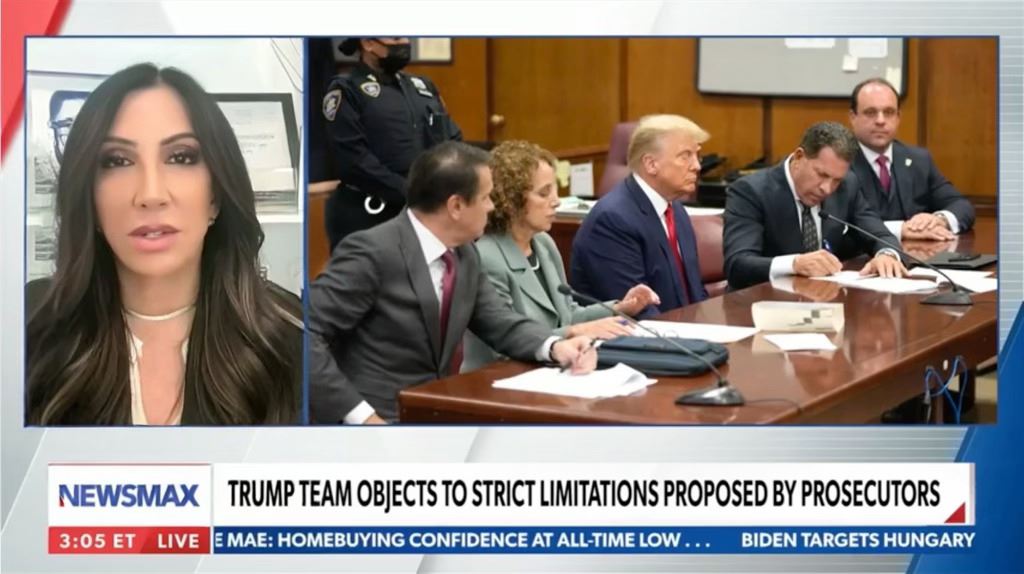 "I don't know where to start. Honestly, I don't think I could possibly write anything that would come close..."

- Sharif A.

"Honest, hard working, and compassion, would describe, Jacquie."

- Dorian C.

"She took the time to understand our concerns an worries."

- Joe G.

"I can't say enough good things!"

- Travis H.

"She's an amazing attorney that you can count on."

- Aliya J.

"Thank you Ms Goodman and team!!"

- Nick K.

"If you are looking for someone that is going to put in all of their effort and fight for the outcome you want, choose her."

- Former Client

"Choose her to represent you in the orange county area"

- Elizabeth E.
ORANGE COUNTY TRUSTS JACQUELINE GOODMAN
Don't trust just any law firm to defend your rights and your freedom before the criminal justice system. We know exactly how to handle high-profile cases, and can guide you through your case efficiently while fighting tirelessly for a positive outcome.
There is no risk to get started - you can call our office any time at (714) 266-3945 to learn more about our law firm during a free initial consultation. We look forward to meeting you!