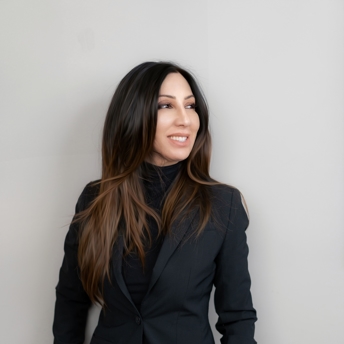 JACQUELINE GOODMAN
Bio
Jacqueline Goodman is a criminal trial lawyer who devotes her time to the protection of persons accused of crimes, from the courtroom to policy work, throughout the nation. A recognized leader in criminal legal system reform, she regularly appears on national news to provide expert legal analysis on cases of broad interest and import.

From her office in Fullerton, CA, her cases take her throughout California and beyond.

A criminal law specialist certified by the CA St. Bar Board of Legal Specialization, she's admitted to practice before the United States Supreme Court and in California and Massachusetts, as well as the U.S. Central District and the Ninth Circuit Court of Appeals.

Goodman is known for taking on the toughest, most notorious cases, including successfully defending the nationally-renowned Chelsea Becker murder case, the murder of an MLB pitcher, the internationally renowned free speech case known as "The Irvine 11," and the successful protection of journalists arrested during the OCCUPY LA protests.

But she's best known for her expertise in the defense of persons accused of sex crimes. She has served as Vice Chair of Sex Crimes Defense for the National Association of Criminal Defense Lawyers (NACDL) for nearly a decade.

Ms. Goodman's successes in pro bono impact litigation have been featured in the New York Times and on NPR as some, like Becker, have resulted in protections for people throughout the state.

She is also a leading voice for national reform. She serves on the Board of Directors for NACDL, the most influential group of criminal lawyers in the world. She currently serves as founding chair of the Decarceration Committee of NACDL, a leader in the fight to end mass incarceration in the U.S. She is also chair of the CA-NACDL Trial Penalty Task Force and serves on the Corrections and Women in Criminal Defense committees.

Previously Goodman was the 2019 president of California Association of Criminal Defense Attorneys (CACJ). In 2020, she was Chair of the CACJ Foundation, and was Chair of the Seminars Committee for more than 10 years. She was founding president of the North Orange County Bar Association (NOCBA) 2008-2011.

Goodman has had numerous articles published in the Daily Journal and The Champion, and has been a guest speaker at law schools across the country. She's received numerous awards including CA Assoc. of Criminal Defense Lawyers' Lawyer of the Year and the North OCBA Lawyer of the Year.

She is named on the Wall of Recognition at the National Constitution Center in Washington, DC. And she's a dog person.
"It is undeniable that people who shouldn't, do, in fact, get caught up in the system," she explains. "Bad things happen to good people, and we are all susceptible to accusation. But that doesn't have to mean the end of life as you know it."
Licenses
State Bar of California
The Board of Bar Overseers of Massachusetts
Central District of California (Federal)
9th Circuit Court of Appeals (Federal)
The United States Supreme Court
Community Involvement
Goodman has been a guest lecturer at law schools and universities, including UCLA Law School, NYU Law School, UCI Law School, Chapman University College of Law, and Western State College of Law. She has been a keynote or featured speaker for Western State University and the National Lawyer's Guild (Annual Convention 2012).

Attorney Jacqueline Goodman has a reputation for standing up for civil rights, and criminal legal system reform in California and across the nation.

Clients also appreciate her sense of humor and her overwhelming sense of compassion.

Call our office today at (714) 266-3945 to learn more about how attorney Jacqueline Goodman can help you, or reach out online to schedule your free consultation if after hours, you'll be redirected to her cellphone.