California, the third largest state in the US, is sadly riddled with all kinds of crime. Like in other states, the high crime rates tend to be concentrated in cities, but in California, some small cities top the list of most dangerous places. Often, these high rates are related to the prevalence of city gang activity and high rates of poverty and drug use.
Unfortunately, when a crime is reported in California, the public usually only hears one side of the story. If you've been accused of a crime, criminal defense lawyers know that each story is more complicated than that. The accused need an Orange County criminal defense lawyer who fights to get them the greatest outcome possible.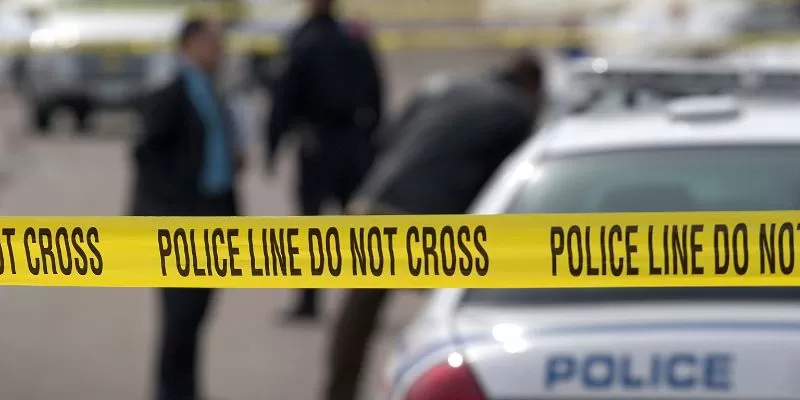 California Crime Rates 2023
According to the most recent FBI data, these cities have the highest violent rates in California. Under California law, violent crimes are criminal offenses in which a person uses force against another person, including assault, battery, and murder. If you are accused and convicted of a violent crime in California, it will stay on your record forever, and you can face serious penalties like time in jail, which could range from a few days to life. The following California cities have the highest rates of violent crime:  
Emeryville, CA
Although it's a small city of just about 12,000 people in Alameda County, Emeryville is currently the most dangerous city in the state of California and one of the most dangerous in the United States. There is a violent crime rate there of 11.24 per 1,000 residents.
Oakland, CA
Notorious for decades of high poverty and crime rates, Oakland is the second most dangerous city in California. The city has a complex history of disinvestment, inadequate infrastructure, and socioeconomic disparities exacerbated by systemic racism. As a result, it unsurprisingly still has a high crime rate. Its violent crime rate stands at 1,453 per 100,000 residents, and unfortunately, it remains a center for gang-related violence. There are also high rates of property theft, burglaries, and assaults in Oakland.
San Bernardino, CA
Although crime rates in San Bernardino have decreased in the past two decades, the city remains one of the most dangerous in the entire state. It has a population of around 222,000 and a violent crime rate of 14.93 per 1,000 residents.
Stockton, CA
The city of Stockton in San Joaquin County has also faced decades of financial struggles and even filed for bankruptcy in 2012. Ongoing financial instability and high unemployment rates are some of several reasons it remains one of the most dangerous cities in California, with a violent crime rate of 9.71 per 1,000 residents.
Richmond, CA
While many people come to Richmond because it is cheaper than San Francisco, it is important to be wary of the large amount of crime in the city, as the crime rate is 149% higher than the national average. This is mostly due to the numerous crimes occurring in what is known as the "Iron Triangle," a neighborhood with a complicated, tense history of violence and drug-related criminal offenses. The police department even installed a gunshot-detection technology in the Iron Triangle called Shotspotters, which aims to capture the sound of gunfire to a computer system and identify the precise location.
Do You Need an Experienced California Criminal Defense Lawyer?
Crime rates are high all throughout California, especially in cities. But many crimes are not black-and-white situations, and you might be caught up in a horrible situation where you feel accused, trapped, and in need of legal guidance. If you've been accused of a crime in California, you need to seek legal support as soon as possible to protect your record, your life, and your peace of mind.
A criminal defense conviction in California results in harsh penalties and can change the course of your life. If you've been arrested, it is important to take action immediately to stand up for your rights and your future. At The Law Office of Jacqueline Goodman, we understand that bad things too often happen to good people, and we want to fight for those who find themselves in this broken system. We've been helping the falsely accused for over two decades and are ready to help you today. Contact us when you are ready for fierce legal support.
FAQS
Q: What Are the Most Dangerous Cities in California?
A: The most dangerous cities in California are Emeryville, Oakland, Stockton, San Bernardino, and Richmond. All of these cities have a dense history of financial instability and disinvestment, which have perpetuated gang participation and violence. Several, like San Bernardino, have seen a decrease in crime rates in the last few decades but remain among the most violent places in the state.
Q: Which City in California Has the Highest Rate of Violent Crime?
A: Emeryville, CA, and Oakland, CA, have the highest rates of violent crime in the state of California. Emeryville only has a population of 12,000 people, but it still sees a violent crime rate of about 11.24 per 1,000 residents. Meanwhile, Oakland, a much larger city, has a rate of about 1,453 per 100,000 residents.
Q: What City Has the Highest Crime Rate Near Los Angeles, CA?
A: The cities near Los Angeles are not among the most dangerous cities in the state, but that does not mean they are not home to violent crime. For example, Compton is a city just outside of Los Angeles, and your chance of being a victim of violent crime there is 1 in 85. Neighborhoods within Los Angeles are also dangerous, like West Adams, where the crime rate is 163% higher than the national average.
Q: Where Is California Ranked in the National Crime Rate?
A: In relation to the other forty-nine states, California recently ranked 17 in terms of national violent crime rates. The state's violent crime rate increased by 6.1% from 2021 to 2022, although it is still below its historical highs.