DUI and DWI mean essentially the same thing, as the abbreviations stand for "driving under the influence" and "driving while impaired," respectively. In the state of California, DUI typically refers to a charge for driving while impaired by alcohol consumption. Drunk driving is not the only way to get a DUI in California, though, as there are other variations, such as drug DUIs and per se DUIs.
It is vital for anyone facing DUI charges in California to call on a reputable DUI defense attorney for counsel, as they understand the nuances of different types of charges. Skilled attorneys have the experience to build a defense to keep their clients out of jail and potentially keep their records clean. DUI lawyers can also help their clients avoid having their license suspended automatically after their arrest at their DMV hearing.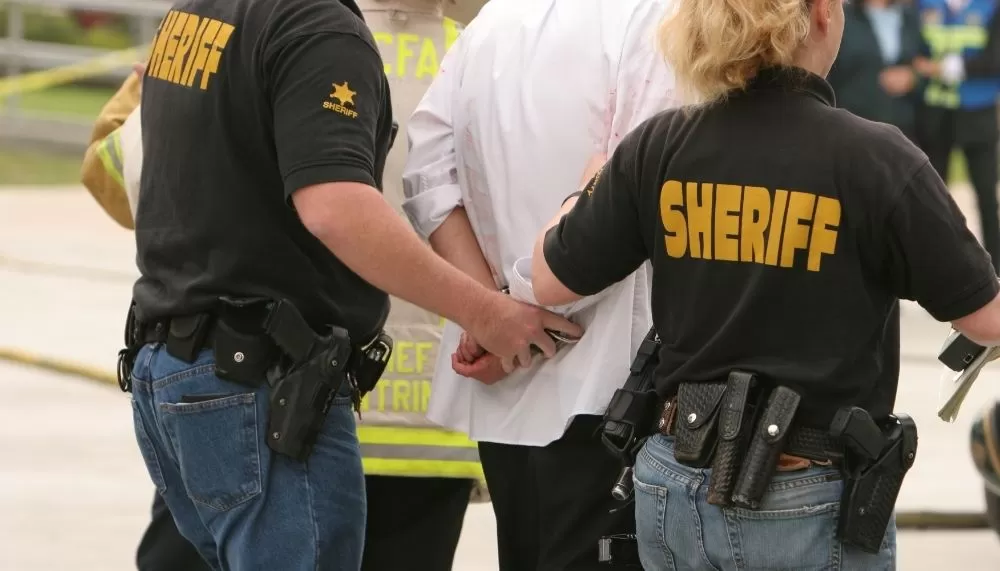 Why Are There So Many Abbreviations, and What Do They Mean?
In California, DUI is the most common abbreviation used. However, other states use a variety of legal abbreviations to refer to arrests for impaired driving, such as:
Operating a motor vehicle while under the influence
Driving while ability impaired
Driving while under the influence of intoxicants
Operating under the influence
Operating while impaired/intoxicated
Driving while intoxicated
What Are the Various DUI Charges in California?
The criminal charge of drunk driving in California may fall under one of several different vehicle codes. The codes related to impaired driving include the following.
DUI High BAC - 23578 VC
DUI with Minor Passenger - 23572 VC
Probation DUI - 23154 VC
Injury DUI - 23153 VC
Drug and Alcohol DUI - 23152(g) VC
Drug DUI - 23152(f) VC
Driver for Hire DUI - 23152(e) VC
Commercial CDL DUI - 23152(d) VC
DUI per se (over 0.08% BAC) - 23152(b) VC
DUI - 23152(a) VC
Under 21 DUI - 23140 VC
Zero-Tolerance Underage Drinking - 23136 VC
A per se DUI in the state of California is defined by California Vehicle Code Section 23152(b), making it illegal for an individual with at least 0.08%, by weight, of alcohol in their blood when operating a vehicle. Even when the individual has been obeying the speed limit and adhering to all traffic laws, they can be charged with DUI if their BAC (blood alcohol content) is over this limit.
California Vehicle Code Section 23152(a), on the other hand, makes it unlawful for an individual to operate a vehicle if they are under the influence of any amount of alcohol. Under this code, the prosecutor is not required to prove the individual's BAC was over the 0.08% threshold. Cases, where this statute applies, may include those in which the driver is suspected to be under the influence of drugs or the combination of drugs and alcohol, their BAC is just under 0.08%, or the prosecutor doesn't have access to the individual's DUI test results.
If Your BAC Is Under 0.08%, Can You Still Get a DUI?
The BAC level for a per se DUI is 0.08%, but there are situations in which a driver can be charged with DUI if their BAC is below this limit. Individuals who drive commercial vehicles can be charged with CDL DUI if their BAC is 0.04%, and drivers under the age of twenty-one can get an Under-21 DUI and lose their license if their BAC is only 0.01%, as they are not legally permitted to drink any alcohol.
Individuals who are charged with DUIs involving drugs or Drug DUIs are not held to the 0.08% BAC, as the combination of drugs and alcohol may create an amplified effect that impairs their ability to drive. It is essential for the arresting officer to administer a chemical test, however, to prove there was, in fact, drug use, as their suspicion alone may not hold up in court. For this reason, it is crucial for the individual to contact a knowledgeable DUI defense attorney to discuss their legal strategy before they plead guilty to the crime.
There are many ways a skilled attorney may go about defending their client on DUI charges, resulting in different types of penalties. For instance, they may be able to plead the charges down to wet-reckless driving, which has different consequences and punishments than a DUI.
Don't Face Your DUI Charge Alone
If you have been arrested for DUI in California, you need a knowledgeable attorney who can answer your questions and help you navigate the complex court system. The legal team at the Law Office of Jacqueline Goodman knows the anxiety individuals go through when charged with DUI and has the experience to help their clients achieve the best outcome. Visit our website to see how we can help you.
FAQS
Q: IS THE LEGAL BLOOD ALCOHOL CONCENTRATION .08 IN CALIFORNIA?
A: In the state of California, it is illegal for a driver to have a BAC of 0.08% or higher. If the driver is a commercial vehicle driver, this drops to 0.04% and even further to 0.01% for drivers under the age of 21. Other factors that may legally affect an individual's ability to safely drive a vehicle include food, medications, and fatigue.
Q: IS THERE A DIFFERENCE BETWEEN DWI AND DUI IN CALIFORNIA?
A: In California, the abbreviation DUI is used and means the same thing as DWI, referring to driving under the influence of drugs or alcohol. In most states, the terms are used this way, although some apply subtle differences. When this is the case, the two terms may incur different criminal charges. In most of these states, DWI carries stiffer penalties, as it is a more serious charge. The burden of proof to demonstrate the driver was actually impaired is higher, as opposed to simply proving there was alcohol in their system.
Q: DO YOU GO TO JAIL IF YOU GET A DUI IN CALIFORNIA?
A: Felony and misdemeanor DUIs may lead to jail time in California, but not always. Skilled DUI lawyers are often able to work out deals to avoid jail time. Factors that may influence the likelihood of going to jail include the following:
Age, if under 21

Underage children in the vehicle

Excessive speeding

Causing an accident

Refusing a chemical test

Having a BAC of 0.15% or more

Multiple DUI convictions

Defense attorney negotiation skills
Q: DO YOU LOSE YOUR LICENSE IF YOU GET A DUI IN CALIFORNIA?
A: A knowledgeable attorney may be able to help an individual retain their driving privileges. However, first-time offenders in California often lose their license for a period of 4-10 months. The benefit of hiring a DUI lawyer is they can assist clients with setting up a DMV hearing within ten days of their arrest, as well as helping them fight a DUI conviction. If convicted, there is an automatic suspension of six months. An attorney can also advise their clients on obtaining a restricted license.